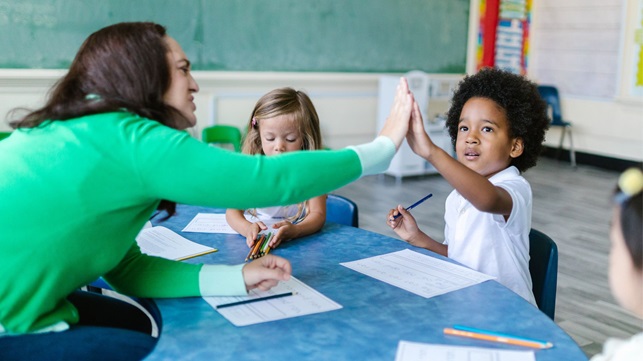 English is one of the most widely spoken languages in the world, and teaching it can lead you to a rewarding and fulfilling career. Whether you want to teach English in your own country or abroad, you will need to prepare yourself for the challenges and opportunities that await you. Here are five tips that will help you become a successful English teacher and stand out in the job market.
Take the right training
Teaching English is not just about knowing the language, but also about knowing how to teach it effectively. You will need to learn about different teaching methods, classroom management, lesson planning, assessment, and feedback. You will also need to understand the needs and goals of your learners, and how to adapt your teaching to different levels, ages, and contexts.
One way to get the right training is to enroll in a bachelor's degree program in English education or a related field that includes a teacher preparation program. This will give you a solid foundation in both English and education, as well as practical experience through a student teaching internship.
A good alternative to an academic program is the TEFL course (Teaching English as a Foreign Language). Several companies are offering private courses in different countries around the world, both online and face-to-face. It is important to make sure that the chosen school has some kind of official accreditation attesting to the quality of its services.
Get a certificate such as CELTA or CertTESOL
If you already have a bachelor's degree in another field, or if you want to enhance your qualifications and skills, you can consider getting a certificate in TEFL, such as CELTA (Certificate in English Language Teaching to Adults) or CertTESOL (Certificate in Teaching English to Speakers of Other Languages). These are internationally recognized certificates that prove your ability to teach English to adult learners of different backgrounds and levels.
To get a certificate like CELTA or CertTESOL, you will need to complete a course that involves both theoretical and practical components. You will learn about the principles and practice of teaching English, and you will also have to teach real classes under supervision and receive feedback from experienced tutors. The course usually takes four to six weeks full-time or longer part-time.
Learn to teach both online and face-to-face
The COVID-19 pandemic has changed the way we communicate and learn, and online teaching has become more popular than ever. As an English teacher, you will need to be able to teach both online and face-to-face, depending on the situation and the preferences of your learners.
Teaching online has its advantages and challenges, and it requires different skills and tools than teaching face-to-face. You will need to be familiar with various online platforms and applications, such as Zoom, Skype, Google Classroom, etc. You will also need to know how to create engaging and interactive online lessons that suit your learners' needs and goals. In addition, you have to be able to manage your time, space, and resources effectively when teaching online.
There are also online TESOL courses (Teaching English to Speakers of Other Languages) that specifically prepare you to teach English at a distance and often include an online internship.
Find a way to practice before you start
Teaching is a skill that can only be improved by practice. Before you start looking for a job as an English teacher, you should find a way to practice your teaching skills and gain some experience. This will help you build your confidence, improve your performance, and impress potential employers.
There are many ways to practice teaching English before you start working as a teacher. For example, you can volunteer at a local school or community center, tutor students online or offline, join a teaching exchange program, or create your blog or YouTube channel where you share your lessons and tips.
If you are going to teach in other countries, learn about their culture and customs
Teaching English abroad can be an exciting and rewarding experience that allows you to explore new places, meet new people, and learn new things. However, it can also be challenging and stressful if you are not prepared for the cultural differences and expectations that you may encounter.
If you are going to teach in other countries, you should do some research about their culture and customs before you go. You should learn about their history, geography, politics, religion, values, norms, etiquette, etc. You should also learn some basic phrases in their language and try to respect their traditions and beliefs. This will help you avoid misunderstandings and conflicts with your learners, colleagues, employers, and hosts. It will also help you adapt better to your new environment and enjoy your stay more.
By following these five tips, you will be well on your way to becoming an English teacher who can make a positive impact on your learners' lives. Teaching English can be a rewarding and fulfilling career, but it also requires dedication, preparation, and continuous learning. Good luck with your teaching journey!