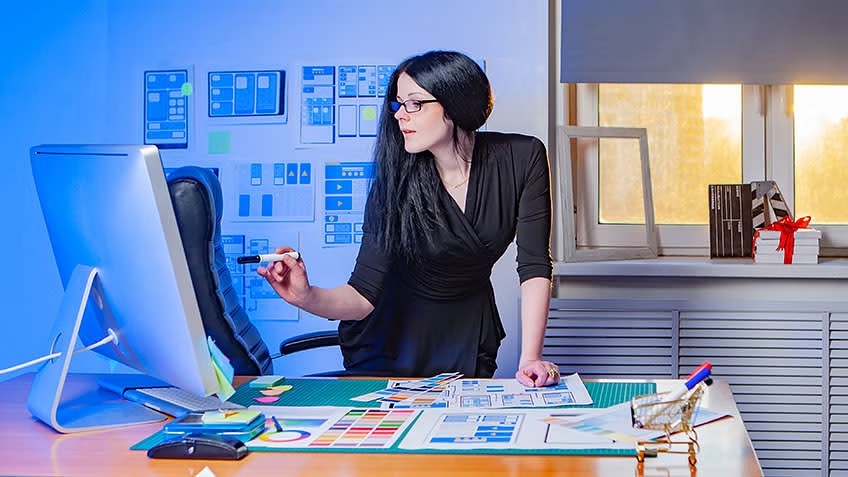 In today's digital age, the user experience and interface are becoming increasingly important. As a result, UI/UX graphic design has become a critical component of the digital world. This article will explore the importance of taking a UI/UX graphic design course and the benefits of doing so.
UI/UX graphic design refers to the design of user interfaces for digital products and services. It is a critical aspect of product design, as it helps create a positive user experience for the end-users. UI/UX graphic design involves designing a digital product or service's layout, color scheme, and visual elements. It also involves understanding the user's needs and behavior to create an intuitive and user-friendly interface.
The Rise Of Graphic Design Courses
In today's digital world, a UI/UX graphic design course is crucial for individuals seeking a career in product design or user experience. The rising number of digital products and services has increased demand for UI/UX designers who can develop intuitive and user-friendly interfaces to improve the user experience. A UI/UX graphic design course can equip you with the necessary skills to fulfill this demand.
Several online platforms offer UI/UX graphic design courses. These platforms provide a wide range of courses that cater to different skill levels and areas of interest.
Skillshare is a popular online learning platform offering various creative courses, including UI/UX graphic design. The platform provides access to thousands of classes taught by industry professionals.
Udacity is another online learning platform that offers UI/UX graphic design courses. The platform is geared towards professionals looking to upskill or transition to a career in technology.
Domestika is a platform that offers creative courses in various fields, including UI/UX graphic design. The platform provides access to courses taught by industry professionals worldwide.
UI/UX design courses by masterclass can help you to improve your design thinking, user research, and prototyping.
By taking a UI/UX graphic design course, you can learn how to create intuitive and user-friendly interfaces. These skills include understanding design principles, conducting user research, creating wireframes and prototypes, and conducting user testing.
Understanding design principles is critical to creating a successful user interface. Design principles include things like color theory, typography, and visual hierarchy. By understanding these principles, you can create aesthetically pleasing interfaces and easy to navigate.
User research is another critical aspect of UI/UX graphic design. Conducting user research involves understanding the needs and behaviors of the end users, and this information creates interfaces tailored to the user's needs, preferences, and behavior.
Creating wireframes and prototypes is also an important skill for UI/UX designers. Wireframes are low-fidelity designs that help designers map out the structure and layout of an interface. Prototypes are more high-fidelity designs that allow designers to test and refine their strategies before development.
Finally, conducting user testing is critical to creating successful user interfaces. User testing involves observing users interacting with a product or service and using their feedback to improve the design. By conducting user testing, designers can identify and address usability issues before product launches.
In addition to acquiring these essential skills, taking a UI/UX graphic design course has several other benefits. First, it can help you build a work portfolio showcasing your skills and expertise. A strong portfolio is critical to landing a job in the competitive UI/UX design field.