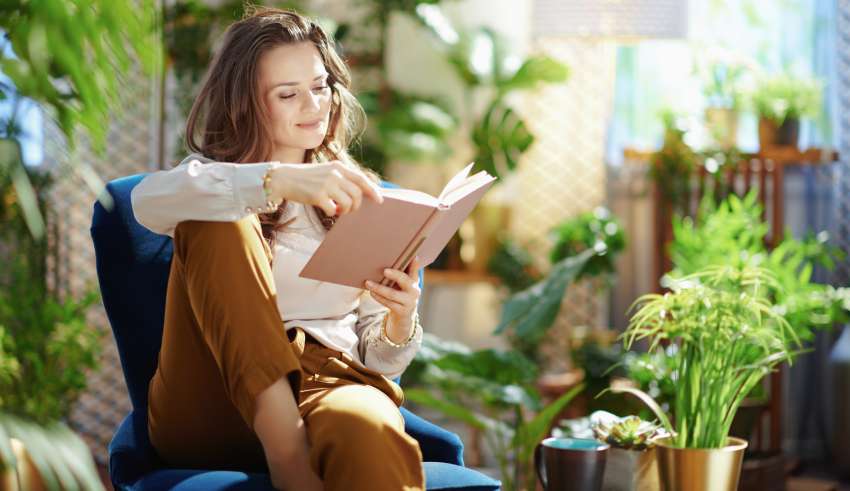 Whether you have reached retirement and have plenty of free time on your hands or you are working several jobs and having trouble finding time to do anything at all, there are always little tricks you can use to get a little extra free time.
Many people love to read but find that with the demands of everyday life they simply do not have enough time to do it as much as they would like. If this sounds like something you can relate to, read on. Here are 3 ways to start reading more books. 
Listen To Audiobooks
Books on tape have been around for a long time, but now with audiobook streaming services, books are more accessible than ever before. If you feel that you don't have enough time to read, try using your commute to and from work each day to listen to audiobooks instead of music or podcasts. 
Audiobooks vary in length from a few hours to as much as twenty hours, so one good book could last you several commutes and you won't even have to carve out any extra time in your day. 
Use Public Transit
If you aren't a fan of audiobooks, there is no way to read while driving, and driving can take up so much time in a person's life. If you are often traveling long distances, try taking public transit such as the bus or subway instead and always make sure you pack a good book to take with you. This way, you'll be able to read on your ride which will make your travel time feel shorter too!
Start Small
A lot of people don't start reading a book because they don't have an extra hour each day or week to devote to reading, but you can start small and get a small amount of reading done at a time. If you are able to find ten or fifteen minutes each day, you will find that reading is such an easy habit to pick up. 
With your morning coffee or right before you go to sleep each night are good times to try because most people have a few extra moments during those times. Eventually, you may be able to work up to reading for twenty minutes on your lunch break each day or for an hour on each of your days off, but starting small is a much more manageable way to really get into reading.
Reading is something people of all ages can enjoy if they find a book that they are into. It doesn't have to be as time-consuming as you may think, and there are ways to work it into your life seamlessly! Hopefully, these tips will help you become the reader you have always wanted. 
Joining communities like Manhattan Book Group can profoundly enrich one's reading experience. Through collective reading and group discussions, participants can delve deeper into literary nuances, gaining perspectives they might have missed reading alone, thereby making the streets of Manhattan not just about urban hustle, but also about intellectual growth.