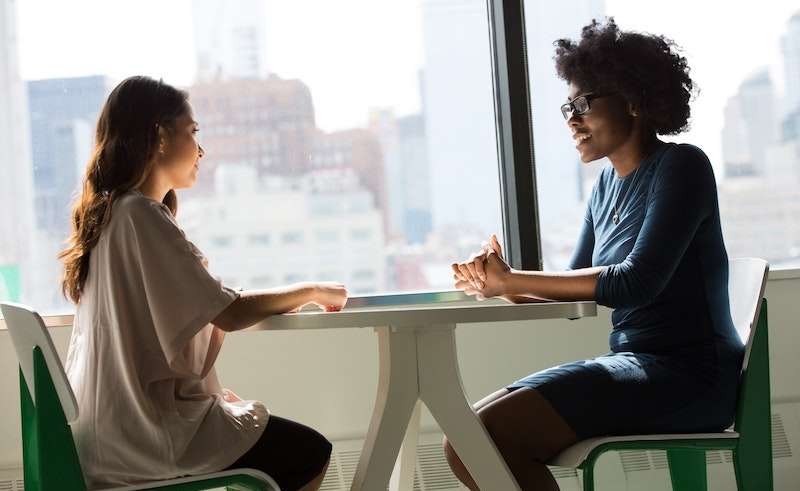 A quick process of learning a language is by surrounding oneself with people who communicate in that language and by making regular conversation in that language. We always need to remember how we learned our native language even before going to school and learning the grammar of that language. We learned a new language just by listening to our parents and the people around us. All the recorded sessions are available on the learning platform for quick revision before our exam, and we also receive assignments after every session. An online English-speaking platform helps us learn English language and how to speak fluent English.
It works on the same concept: we get a friendly environment where we can practice English conversations without worrying about anyone judging us for our mistakes. Instead, the experts guide us and correct our errors, and with time, we will be able to express our thoughts and emotions in English without any obstacles. In addition, it helps to improve our pronunciation mistakes and grammatical errors and allows us to frame better sentences to improve our overall English communication.
Why Do We Need To Improve Our Communication Skills?
There are several reasons behind improving our English communication skills, and those are:
We may have a job interview or competitive entrance test interview.
If we appear for English-speaking tests, including IELTS or TOEFL.
If we want to be good at improving our presentation and public speaking skills.
If we're going to get a promotion in our current job or want to become fluent English speakers.
How To Improve Quickly With English Speaking Challenges?
At present, we can practice and learn eng with fun language games that cover core English skills like pronunciation, word stress, rhythm, intonation, listening, and conversation.
After we speak a phrase, we will be able to compare our voice to a native speaker within a few seconds.
Virtual learners usually receive instruction on correcting themselves by getting feedback on other sounds via IPA through the advanced feedback feature.
We can also watch a video that shows us how to produce different challenging sounds. The secret to being bilingual is practicing in bite-sized amounts and receiving meaningful feedback.
English test takers can practice from more than a thousand lessons covering all English sounds and multiple topics ranging from travel tips to job interviews for them to explore.
English dictionary available on the app is essential nowadays to look up words and practice speaking them. We will also see how we compare to a native speakers and receive feedback to improve our English speaking.
Most of us can understand English and speak it as well, but there are hurdles because we don't have enough practice speaking English. Therefore, all we need is just some guidance or mentorship here and there to make our English perfect, and English experts from renowned universities do what we want. An English learning application creates the perfect English conversation practice environment for us to remove hesitation and gain fluency in English speaking.
Most learning apps do not believe in boring English classes; instead, they help us speak English in a way that is already known to us. Additionally, we can engage in English talks with various language specialists available on the platform. So whatever the reason is, English-speaking course experts are always ready to help us achieve our learning goals.