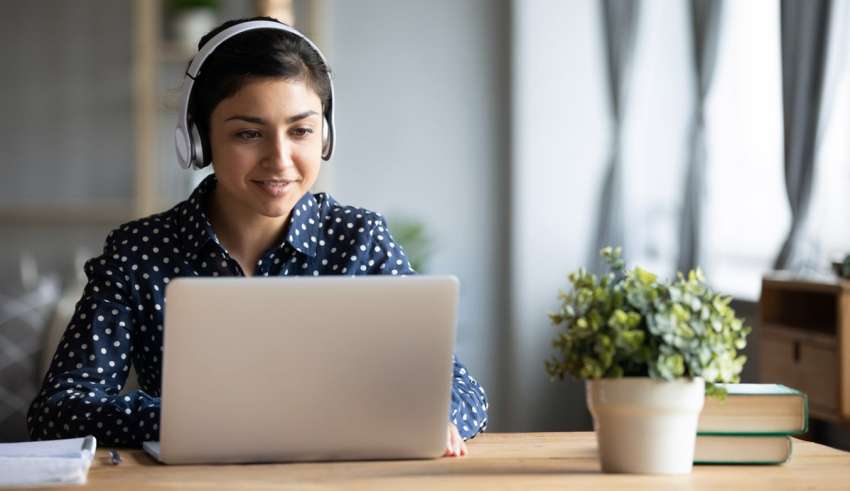 People have a cut-throat competition to excel in any field in the modern world. In the present era, the young generation needs to work hard and work smart to make an impact in society. To meet the industry demand and stand out in the eyes of the recruiter, it is essential to build relevant skills. Honing skills as per the industry standards places you in a better position when it comes to availing of better opportunities for yourself. Learning at home provides you with many opportunities to pursue your career at your comfort and convenience. Have you ever wondered how you can up-level your skills and improve your resume at home? Well, the answer is Yes! Technology has changed the face of most industries in the world, and the education industry is no different. So, here are the significant ways to build your skills with online learning.
Online Learning App– Online apps are a great way to learn new skills as the apps are structured to make the students learn systematically. Learning apps offer informational courses designed to provide a 360-degree view of the entire industry. Online learning apps expose you to how the world functions and helps you learn different subjects in depth through webinars, training, and more.
Social Media Platforms- Now, social media platforms offer you broad exposure to improving your skills. If you have a strong command of your skills, it is just a matter of time to climb up in any profession. Social media provides platforms for people to show their talents and carry on tutorials alongside. There are many tutorial channels available online where you can learn and grow.
YouTube Videos- Youtube tutorials are a great way to learn online, as many industry experts showcase their experience and tips on their respective YouTube channels. YouTube can be a fantastic place where apart from learning new skills and knowing the industry insights, you can also utilize the platform to showcase the skills you have learned to the world. You can also check out a learning app online to avail in-depth tutorials.
Online Community- If you want to stay motivated and meet new like-minded people whom you can interact and share your ideas with, an online community can be a great place. You get the opportunity to join different groups and evolve with them.
Quizzes- When you learn new things, it is crucial to check our progress to know how far we have come. There is a lot that you can learn from the quizzes available online. You can take quizzes regularly to keep track of your growth at your convenience.
Online platforms provide an all-around experience to young learners to pursue education from anytime & anywhere. The study app is beneficial when it comes to better understanding the industry. There are many ways to upgrade your knowledge; online platforms are a great way to take the initiative.