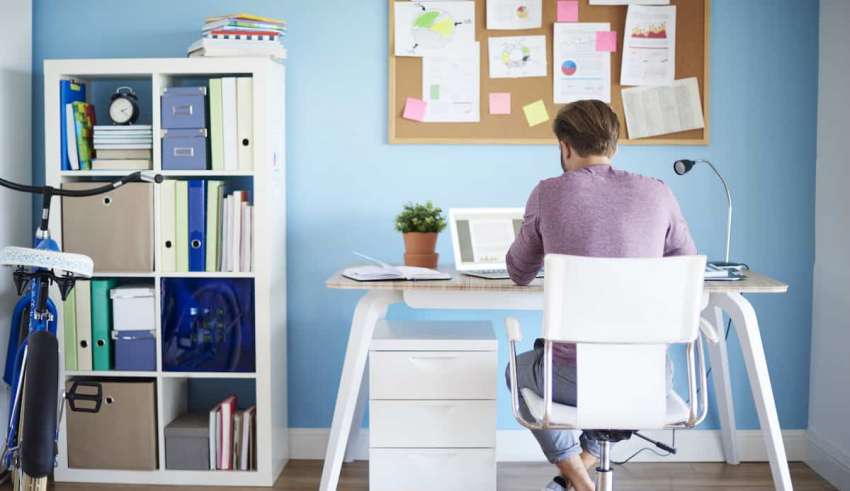 Studying at home is challenging because of all the distractions around us. 
More than that, young adults can relate to the fact that not having a study space at home can affect their studies. A separate area dedicated to studying motivates you and keeps you focused. Moreover, getting distracted has a negative impact on your studies. 
Therefore, we have come up with some extraordinary study space ideas for you to make your room look clean, encouraging, and fun. 
Encouraging Study Room Decor 
If you have a fun and encouraging study space, it is easier to focus on your studies. 
For starters, you can design the place in a way that reflects your personality and preferences. Next, install furniture and bookshelves to place your books and other important study items. However, the idea is not to place objects that can distract you from your studies. It would be best if you put that Playstation back where it was. 
Try to keep the room as minimalistic as you can while adding a few pretty touches like inspirational posters, tiny plants, something sentimental like your family photos, some action figures, if you want, and Voila! You have an ideal study room.
Productivity-Approved Decor Themes
If you are working towards a particular goal, make sure you have things that inspire you to work towards it. Then, visualize it and imagine yourself succeeding in it. 
For instance, if you are trying to write an essay, surround yourself with some of the great works from renowned essayists. 
You can also place pictures of your role models, abstract artwork, an intricate craft, or whatever you like. Keep in mind that all these things are there to motivate you, so put them in a place that is in sight but also out of your way. 
Botanical Study Room Ideas
A study room with green space enhances learning. Moreover, if possible, you should have a peaceful place for meditation as it helps in refreshing your mind and provides you more control over your concentration. However, not everyone can get an open space. That's why placing tiny plants around your study is a good idea. 
Any greenery is adequate to liven up the place and refresh your mood. Moreover, it exudes positive vibes and offers you the necessary peace of mind to relax after a continuous day of studying. Lastly, leafy plants improve air quality, and we need oxygen more than anything. 
Small study room design ideas
If you have limited space for a study room, then all you need is a little nook. Try to keep things that are not space-consuming and portable when not in use. 
Emphasize your sitting space, make sure that your sitting area is relaxing and comfortable enough for long hours of study. 
In Conclusion
Studying while lying on your bed does not enable an effective studying session. This is why you need to renovate your room to study effectively.
Also, don't forget to take frequent breaks from studying in which you can go for a walk to stretch your body and relax your mind.