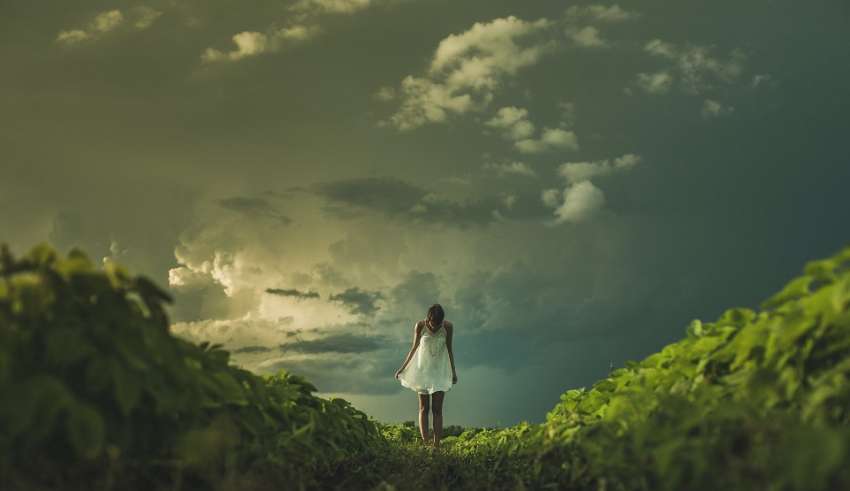 It's amazing the number of books you can read online. It used to be that you could mainly read classics and other public domain works on the internet. But now online self-publishing has opened up an entire world of books by up-and-coming authors that you can read for free, or at least very cheaply.
If you're looking to do some online novel reading and are a fan of stories with strong female protagonists (let's be honest, who isn't?), there are tons of great books online to choose from. Here are just a few of them.
1) Assassin's Choice by Al Nelson 
The only life Runa has ever known is that of a trained killer for her guild of assassins. She's been taught to remain emotionless and to never question her orders. But when she's told to take out a traitor in the guild—a fellow assassin who happens to be her only friend—she does begin to question. Can she really kill the only person she cares about, or will she try to make a run for it with him and start a new life?
Runa is a complex, morally gray protagonist and it is fascinating to watch her grapple with a decision that, no matter what she chooses, will change her life forever. You can read the first 7 chapters of the book for free on Fictionate.Me, and purchase the entire book for $0.99. 
2) The Ephemeral (Book 1: Breeder) by Erica Gallegos 
Alex Kingsley is an outcast with a curse. She consumes the memories of whatever she touches and is destined to repopulate the nation's army as a breeder. A tournament to recruit the best candidates for the army gives Alex a chance to seize the freedom she craves, and finally put her curse to good use.
Like so many great leading ladies, Alex is isolated and forced to live on the fringes of society. Instead of weakening her, Alex's trials make her even stronger. You can read this entire book for free on Wattpad. 
3) Out of New York City by Kate Seger 
Ashlynn has PTSD, an abusive boyfriend, and a pill addiction. Then the zombie apocalypse hits, and it's just one more thing to add to her pile of problems. When she meets handsome Leith, she agrees to stick by him—but only to help them both get out of the city. She has no plans for letting anyone get close to her, but she never planned for Leith either.
The greatest heroines aren't picture-perfect—they have flaws, and can even be unlikable at times. Ashlynn fits this description to a T. She's a messed up girl, but one with admirable survival skills and a lovably snarky sense of humor. You can read the first 6 chapters for free on Fictionate.Me, and purchase the entire book for $0.99. 
4) The Barbary Lion by CP McHugh 
After her tech-entrepreneur father dies, drone engineer Brigid O'Malley moves back to Newport Beach so she can take over her father's business. She finds herself falling for Gustavo, who her best friend says is involved with a powerful Mexican cartel. When her friend has trouble with the immigration authorities, she turns to Gustavo for help and ends up indebted to the cartel. Brigid suspects her involvement wasn't a coincidence and races to outsmart a major drug smuggling operation. Sidelined CIA Agent Patrick Sullivan also plans to use Brigid and Gustavo to take down a major drug lord.
It's always refreshing to come across a female heroine who excels in the tech space. Brigid is fiercely independent, smart, confident, and easy to root for. You can read the novel for free with Kindle Unlimited. 
5) Shadow Witch by Cameron Conn 
In the kingdom of Kavroth, evil King Harlan and his underlings live in comfort and luxury while the Touched, a dying magical race, are poor and discriminated against. Each year the king holds a carnival where the powers of the Touched are exploited for the amusement of the upper class. After a tragic accident during one of the performances, handsome Prince Markus is killed and all of the Touched are forced into servitude. There is only one person who has the power to beat King Harlan, and she is also the most wanted witch in the kingdom.
Marithyda is a formidable protagonist with great strength and resolve. If you're a fan of Sarah Maas or Leigh Bardugo, I would definitely recommend this one. You can read the entire book for free on Wattpad. 
6) The Turbulent March by Kenath Moffat 
This illustrated fantasy novel follows Rhunal the she-orc through the beginning of her adventuring career. An escaped slave who trained as an archmage's apprentice, she joins a departing adventuring party as a means to get out of town. Her human companions' quest is far beyond her level of skill and she must rely on them and learn the job fast. Soon she finds that this job is much more personal for her than she initially thought.
Rhunal's courage in the face of adversity and ingenuity are a pleasure to watch. It's also a real treat to see the author's lovely color illustrations every few chapters. You can read the first 14 chapters for free on Fictionate.Me, and the entire book for $0.99. 
7) Jane Eyre by Charlotte Brontë 
Jane Eyre is a coming-of-age story that follows its eponymous heroine from her childhood as a poor orphan into adulthood. She must deal with many obstacles including her cruel aunt and terrible conditions at her charity school. Still, she finds the courage to leave Lowood School as a young adult and find work as a governess. From there she develops a deep bond with her employer, Mr. Rochester, but that relationship is full of obstacles as well.
No list of novels with fierce female protagonists would be complete without Jane Eyre. Despite having come out in 1847, this book features a heroine that has more courage and strength of spirit than most female protagonists in modern times. In many ways, Jane has provided a template for successful portrayals of strong female leads since. There are plenty of places online to read books in the public domain like this one, including Project Gutenberg, Internet Archive, and Google Books.
Author's Bio: Jillian Karger was born in Ohio but has lived in and around New York City for over a decade. Since graduating from NYU in 2009, Jill has had a long string of jobs doing things like scouting books to be adapted for film and researching trivia questions for "Who Wants to Be a Millionaire".
She has done freelance writing as well for sites like Cracked.com, and had her Twitter jokes featured on BuzzFeed and funnyordie.com. Jill has also self-published two novels on Amazon (https://www.amazon.com/Jillian-Karger/e/B07B894DNW).
Follow her blog posts about books and writing advice, read books and publish them for free at: https://www.fictionate.me.