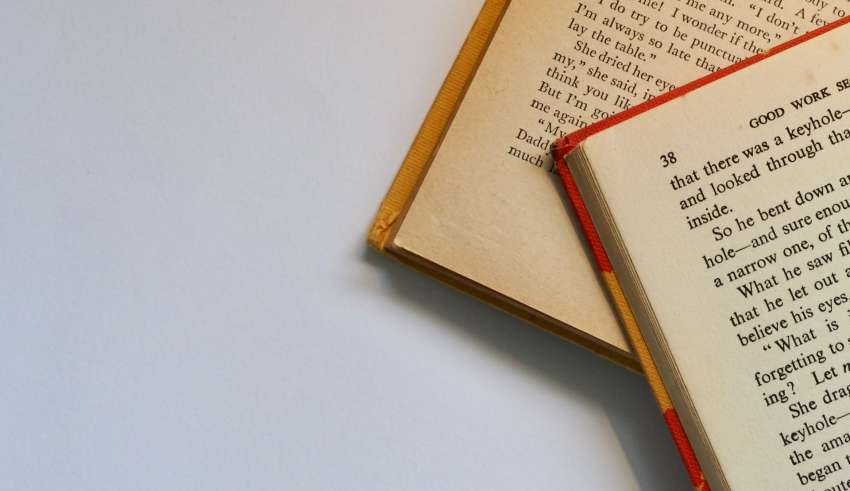 Ah, the joy of reading for free. In the past, to read for free meant taking a trip to your local library and perusing the stacks until that one perfect book found you. But with the myriad of online libraries offering free books online to download, and with pandemic restrictions still keeping many of us home, most of us as readers have turned to creating our own digital libraries in the comfort of our own homes.
What is the public domain?
With all the free books out there, there is a lot of rubbish to sort through, yes. Tired of digging like a trash panda for really great, free books to read online? Enter: the public domain. Many literature classics are now completely free and easily accessed to read online. What is the public domain exactly? A book is added to the public domain if:
The book was initially created without a license;
The book's copyrights have expired or been forfeited;
The author of the book has been deceased 70 years from the initial publish date (most countries use this as criteria).
You can access the following free books online on dozens of sites, including Project Gutenberg, Feedbooks, Digital Public Library of America, and the Amazon Kindle Store, to name a few.
The public domain: not just for fiction classics
While you can find the standard fare literary classics like Moby Dick or Treasure Island for free online, you can also find a wealth of science fiction public domain books to read for free on your tablet, phone, or laptop, no library trip required.
As a science fiction or fantasy fan, you've no doubt read all the free Wells, Vern, and Lovecraft you can handle. Here is a list of science fiction literature online in the public domain you can download for free, with some that aren't always the usual suspects but are sci-fi classics in their own right.
The Iron Heel by Jack London
Best known for his man vs. nature motifs in novels like The Call of the Wild and White Fang, Jack London might not come to mind as a forerunner of modern science fiction. However, London also made a name for himself as a sci-fi writer with his novella The Scarlet Plague and his novel The Iron Heel, considered by many critics to be one of the first examples of early modern dystopian fiction. Published in 1908, The Iron Heel chronicles the rise of a tyrannical oligarchy in a futuristic America, and the socialist uprising that struggles to fight against it.
Herland by Charlotte Perkins Gilman
One of the most important feminist voices and leading theorists of the women's movement in the 19th-century, Charlotte Perkins Gilman is usually remembered for her short story "The Yellow Wallpaper," considered an early analysis on women's mental health through the lens of female oppression. Yet Gilman also used her voice to pen science fiction texts, most notably Herland, a utopia comprised completely of women who create a perfect social order free of wars, conflict, and oppression. Don't forget to check out the sequel, With Her in Ourland, also available as a free book to read online.
Sultana's Dream by Rokeya Sakhuwat Hossain
While this list does focus mostly on novels, "Sultana's Dream", is a sci-fi classic short story not to be missed. "Sultana's Dream" is considered one of the best examples of early feminist utopian literature, published in 1905 by Muslim feminist, social reformist, and writer Rokeya Sakhuwat Hossain in The Indian Ladies Magazine. Like Herland, Hossain's sci-fi text imagines a matriarchal utopia where women rule the world in a peaceful society that thrives through their inventions of flying cars, solar ovens, and cloud condensers, making Hossain decades ahead of her time in colonial 1900s India.
The Jewels of Aptor by Samuel R. Delaney
Samuel R. Delaney remains today one of the most influential voices in Black science fiction literature. Publishing his first novel The Jewels of Aptor as a teenager in 1962, Delaney was a fresh, modern voice demanding to be heard. The Jewels of Aptor is lauded for its subversive themes such as racial equality, the harmful effects of war, disability, and homoerotism, reflecting evergreen issues that have far outlasted its publish date.
The Heads of Cerebus by Francis Stevens
An oft-overlooked work in the science fiction canon, The Heads of Cerebus is considered one of the first examples of early dystopian fantasy, published in 1919. Francis Stevens, born Gertrude Barrows Bennett, was one of the earliest female pioneers of 20th-century science fiction and fantasy literature and is regarded to be the writer who invented dark fantasy. The Heads of Cerebus is the story of a mysterious dust that transports whoever inhales it to a futuristic, totalitarian Philadelphia in 2118.
R.U.R. by Karel Capek
Looking for something a little different? R.U.R., which stands for Rossum's Universal Robots, is a three-act drama by Czech author and playwright Karel Capek. Capek's work was especially historic both for being a sci-fi drama (performed in 1921) and for inventing the term robot, a word derived from the Czech word for forced labor. Capek's famous "black utopia" chronicles a scientist who discovers the secret to creating more human-like, intensely reliable robots, only to have the machines dominate the human race years later.
A Columbus of Space by Garrett Putman Serviss
An early American astronomer credited with popularizing astronomy, Garrett Putman Serviss was a lecturer and writer in the dawning of the 20th century. Serviss, who not only published widely in scientific journals and magazines, also published 15 books, five of which are science fiction. A Columbus of Space is most notable as it is the first sci-fi text to ever mention an atomic-powered spacecraft, the protagonist utilizing "inter-atomic" energy to travel the solar system in a spool-shaped machine with his companions.
The Machine Stops by E.M. Forster
Considered one of the best literary fiction authors of all time, E.M. Forster penned such classics as A Room With A View, Howard's End, and A Passage to India. Yet Forster, who was a sixteen-time Pulitizer Prize nominee, wowed critics and readers alike with his sci-fi dystopian short story "The Machine Stops", which was included in a 1909 Science Fiction Hall of Fame anthology. The story, which reads as eerily prophetic in the 21st century, tells of a human civilization that begins to crumble when The Machine, an omniscient, omnipresent force that humans rely on for all their needs, begins to malfunction.
Black Man's Burden by Mack Reynolds
Although sci-fi author Mack Reynolds was highly acclaimed and widely popular in the 1960s, his work has largely gone out of print. Now available as a free book online, Black Man's Burden, the first in a series, explores Reynold's themes of socialism, utopianism, and economic issues. Set in North Africa in the near future, Black Man's Burden is a unique masterpiece that investigates the racial plight of Africans through a sci-fi lens. The book was lauded for its themes on oppression and racism in the Black community, which was almost unheard of in science fiction at the time.
Planet of the Damned by Harry Harrison
To finish up this list of free books online to download, we end with the masterpiece Planet of the Damned by Grand Master of Science Fiction, Harry Harrison. This Hugo Award Finalist is a gripping, adventurous mystery about a "hellish" planet named Dis, where two men have been sent to investigate why the ruling class is suddenly hostile and unpredictable, threatening the fragile balance of peace. This is sci-fi for the hardcore purists and a great jumping-off point for newbies to the genre.
Author Bio:
Heather R. Parker is a published poet, essayist, freelance writer, and avid reader. In 2019 she was named one of the Top Ten Micropoets of the year by Nightingale & Sparrow Literary Magazine. She lives in Georgia with her family and a delightful menagerie of animals. Formerly an English teacher, Heather is now a full-time writer working on her first novel. Follow more of her work at https://fictionate.me/blog